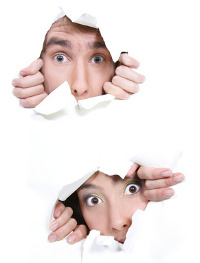 It is unbelievable, but true, that essay writing assignments can be fun. The only thing you need to make them more exciting is a captivating topic matching your interests.

Check this list of 25 most fascinating comparison essay ideas to be convinced that academic writing can be interesting.

Comparison essay topics in the era of Internet

Are you fond of social media sites or video games? Make it your strength and demonstrate your knowledge in compare and contrast essays.

Options offered by Facebook and Twitter;
Google and Yahoo (or other search engines);
World of Warcraft and Warhammer online;
Email and instant messenger applications;
Wikipedia and educational websites.

Comparison essay topics: literature and art

Even if you are not very enthusiastic about discussing art or literature, check these easy topics. Each of them requires only minimal research to become a really good comparison/ contrast essay topic.
Famous love stories: Romeo and Juliet vs. Scarlett O'Hara and Rhett Butler;
the Statue of Liberty and the Eiffel Tower;
the painting "False Start" by Jasper Johns and the painting "Starry Night" by Van Gogh;
the 'incomplete' sculpture The Walking Man by Auguste Rodin and the Venus de Milo by Alexandros of Antioch;
rap and R&B.

Comparison essay topics: celebrities

If you are interested in modern cinema and music and know a lot about singers and actors, your hobby can become a good topic for this type of essay writing assignments.
Madonna and Lady Gaga;
Charlie Chaplin and Jim Carrey;
lip-syncing scandals: Britney Spears and Ashley Simpson;
Julia Roberts and Anne Hathaway;
Brad Pitt and Leonardo DiCaprio.

Comparison essay topics: nature and social life

If you are looking for the simplest comparison/ contrast essay topic, there is nothing easier than comparing nature and social events or people's behaviors.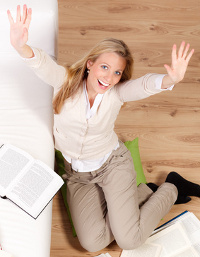 Hurricanes and scandals;
sea storms and brainstorming;
changeable weather and somebody's mood;
bird flocks and brotherhoods at college;
seasons and periods of life (spring and youth etc.).

Comparison essay topics: traveling in time

Traveling in time and comparing historical traditions and modern innovations will become a unique topic for your compare and contrast essays.

Family models of early twentieth century and third millennium;
discovery voyages of Christopher Columbus and modern space exploration;
first silent films and modern films in 3D format;
ballroom etiquette of the nineteenth century America and the atmosphere of modern night clubs;
pigeon post and e-mail.
As you see, your perfect compare and contrast essays can become a reality. Choose any comparison essay topic from this list to satisfy your interests and enjoy excellent grades as a result of your creativity.