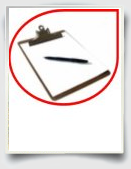 Many students might think that writing standard English essays is really boring. Well, we agree that sticking to standards and official requirements is not that exciting. However, essay standards do not actually impose some restrictions on your ideas and the way you organize the content of your papers.

Let our writers first tell you about some basic essay standards and then about the ways to make your papers less "typical".

Features of a standard essay

Usually, when talking about essay standards, teachers mean basic essay format. This format boils down to the five-paragraph structure. You make an introduction with a thesis statement, then three body paragraphs each one supporting a point stated in the thesis, and finally a concluding paragraph summarizing your work.

Students find this standard essay structure generic and a bit dull. However, as practice shows, it works well. At least, it is an effective way to introduce your ideas in a clear and logical way.

Besides, standard essays are very convenient to write for those students who are not that good at writing and tend to distract from the main idea they want to express in a paper.

How to go beyond essay standards

As we have already mentioned, essay standards do not actually influence the content of your papers. You may disclose some really captivating ideas and use many other ways to make essays exciting.

For instance, some creative approaches to writing will turn any standard essay into a really fascinating one. Just add a couple of anecdotes, make up a dialogue or a short poem and you will see that your paper will single out.

Do you want to know more about an essay writing process? Do you have any idea what an essay synopsis is? You will find necessary explanations in our next articles.

To order a paper from our writing services you may use any payment option available including PayPal. Custom written paper you buy will include a free plagiarism report and a free title page.
Purchase your custom paper from us – you will get quality service for cheap price! Pay for quality only!

No hidden charges! 24/7 support and help guaranteed!